Social innovation
& compassion in action
Since 1999, Eurasia Association and Foundation, together with their various partners, have built seven schools for disabled children, vocational training workshops, a centre for old ladies, and organised a large number of training courses in Vietnam and Europe.
Eurasia's involvement in Vietnam has a long history. The organization's founder, Tho Ha Vinh, is of Vietnamese descent through his father's lineage.
For twelve years, Tho and his wife Lisi resided in Perceval Foundation, a Camphill community in St Prex, Switzerland, where they cared for seven young individuals with diverse mental disabilities. Tho later served as the director of Special Education Training in Perceval. When Vietnam reopened its borders after the war in 1982, Tho seized the opportunity to return to his father's homeland.
Upon his return, Tho was deeply moved by the suffering and the lingering scars of war that were evident throughout the country. The lives of people with mental disabilities and their families were marked by tremendous challenges and there was a pressing need to support these marginalized groups and address the immense needs within the nation.
Eurasia initially began by providing assistance to caregivers of individuals living with disabilities, ensuring their basic needs were met. This involved establishing essential facilities such as kitchens, procuring beds and washing machines, and sourcing sponsors for food. The goal was to enable these individuals on the margins of society to live their lives with dignity. However, it soon became evident that there was a broader necessity to create appropriate educational opportunities and employment prospects for people with disabilities, as well as to provide training for those supporting them. This became the central focus of Eurasia's work in the ensuing years.
Together with my wife and colleagues, we set up Eurasia to develop care, education and vocational training for children, teenagers and adults with disabilities in a country ravaged by years of war, which did not have sufficient resources or suitably trained people to deal with these situations. _ HA VINH Tho
In 1998, Eurasia conducted its first training courses at Phu My, a prominent orphanage in Saigon. Through sponsorships, seven Vietnamese students were able to pursue a comprehensive four-year Special Education Training program in Switzerland. All seven returned to Vietnam, and four of them have been working with Eurasia ever since. Over the years, Eurasia has organized numerous training courses across Vietnam, including a one-year Special Education program at Hue University.
Since 1999, Eurasia has built seven schools and established special classes in Hue. In collaboration with various partners, vocational training centers and a home for elderly war widows have also been built and sponsored. Together, these efforts aim to create a positive impact and improve the lives of individuals and communities in Vietnam.
In 2018, Eurasia celebrated 20 years of work in Vietnam, focusing on three core areas: self-care, care for others, and care for nature. Eurasia consists of four closely intertwined entities: Eurasia Association and Foundation, The Peaceful Bamboo Family – Tinh Truc Gia (TTG) – a thriving community for individuals with special needs, and Eurasia Learning Institute for Happiness and Wellbeing (ELI) responsible for organizing training courses in various domains and contexts. Over the years, our work has expanded to include ecological awareness and social entrepreneurship, aiming to create sustainable opportunities for individuals with disabilities.
Simultaneously, ELI initiated a project to introduce Social and Emotional Learning to public school children in Hue. The program began with training sessions for school teachers and directors in 2018. In April 2023, ELI organised a symposium at Hue University to present the results of the scientific studies that accompanied this project, bringing together international researchers and practitioners in this field. The symposium had a huge media impact and was attended by over 500 people, including the Deputy Minister of Education.
ELI also collaborates with organizations in Asia and Europe, working to integrate the new development paradigm of Gross National Happiness (GNH) into their daily operations.
The flourishing and joyful growth of Eurasia's work is made possible by our dynamic Vietnamese and European teams, as well as our numerous partners and donors in Vietnam and abroad. We are grateful for the longstanding support of our friends and members, who contribute to the success of Eurasia's endeavors.


Care for others and society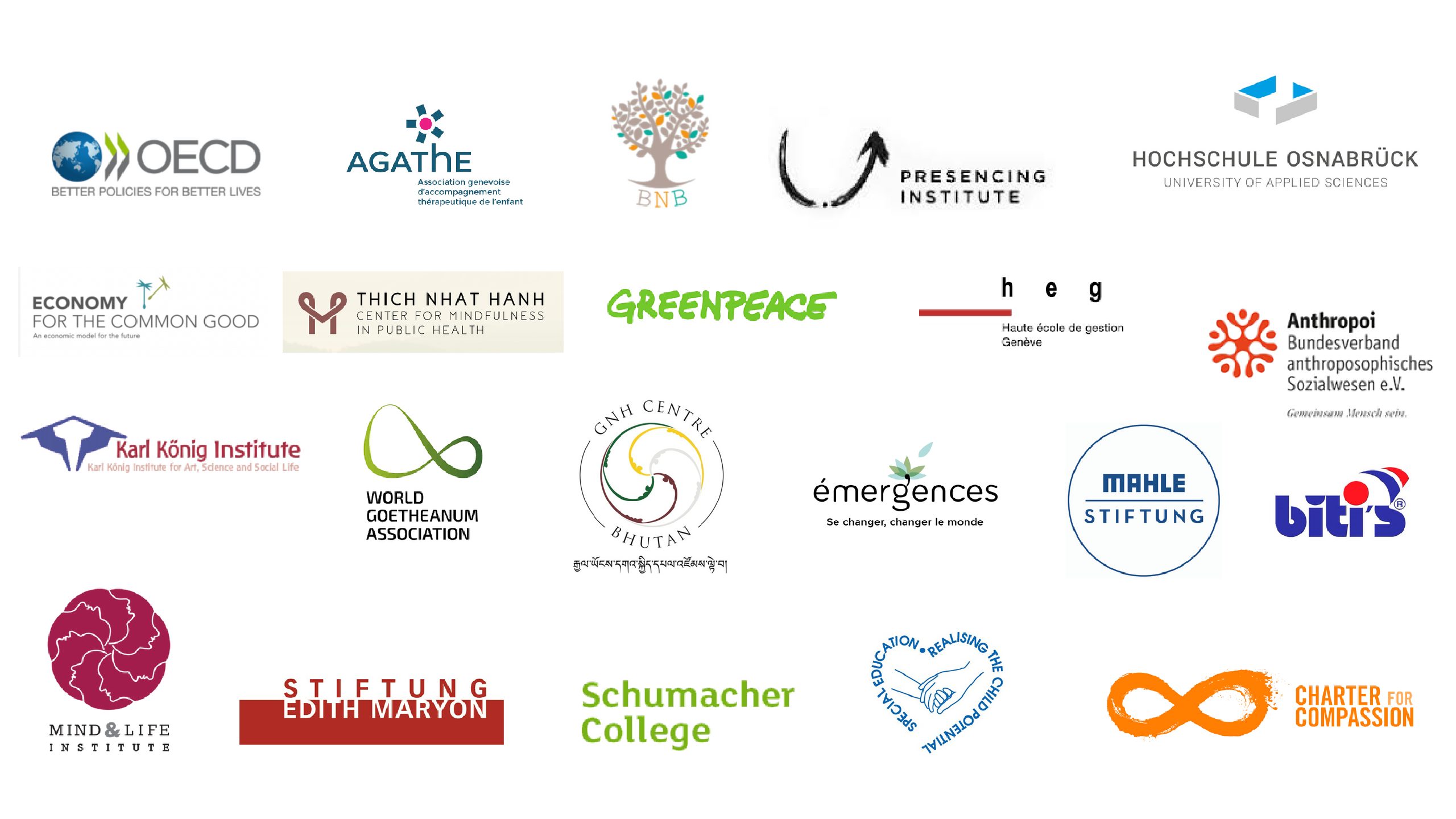 Our sincere special thanks to : 
Banque Pictet, Switzerland

Biti's shoe company, Vietnam

BMZ, Germany

Cindy Vu

Damus Donata ö.V

Edith Maryon Foundation

Fédération Vaudoise de Coopération (FEDEVACO)

Fond de Fraternité, St Prex

Fondation Dora, Switzerland

Fondation Famille Sandoz

Fondation Minkoff

Fondation Perceval, St Prex

Freunde der Erziehungskunst, Germany

Give2Asia, USA

Hirzel Foundation

Johnson Foundation Switzerland,

Kalopeia Foundation USA

Kindernothilfe

La Commune de Chêne Bourg, Switzerland

Mahle Stiftung

Michelham Foundation, Switzerland

Mr. and Mrs. Bob and Brigitte Wyatt, USA

Mr. Bernasconi, Switzerland

RSF Social Finance

Sangha of Lausanne and Geneva, Switzerland

SK2 Fund

Tides Foundation